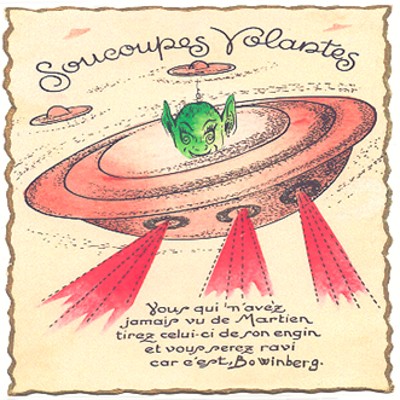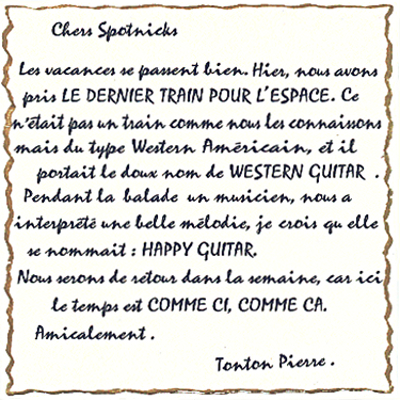 RectoooooooooooooooooooooooooooooooooooooooooooooooooooVerso
Tirée d'une vrais carte postale des année 1920.
Soucoupes Volantes: PR Records EPS 119
Dear Spotnicks
The holidays are going well.
Yesterday, we took "LE DERNIER TRAIN DE L'ESPACE".
It was not a train as we connaissont, but the type Western American, and he wore the sweet name of "WESTERN GUITAR"
During the ride a musician sang us a beautiful melodies, I think she
was called "HAPPY GUITAR".
We will be back this week, because here the weather is "COMME CI, COMME CA.
Sincerely.
Uncle Peter.


Dernière édition par Pierre le Jeu 23 Mar - 11:02, édité 1 fois
Permission de ce forum:
Vous ne pouvez pas répondre aux sujets dans ce forum